4.9 out of 5 stars (based on 31 reviews)
M

y

P

rivate

D

river

what is it ?
 We are at your service to drive you through Belgium and throughout Europe.
Service, Excellence and punctuality are the hallmarks of

M

y

P

rivate

D

river

.
Our vehicles carefully equipped , offer you comfort, security and modernity all along your journeys, allowing you to apprehend your journeys in the best conditions.
Available and tuned our drivers will be pleased to answer your different expectations.
Everything is made to offer you a personalized and quality service.
By a simple booking by phone, email or online via our booking form, you can directly get a quote for your reservation
Quick and easy, your reservation will only take a few minutes.
Once the booking is confirmed, you will be connected with the driver who will take care of everything so that your support is done in the best conditions.
MY PRIVATE DRIVER is available to answer all your requests.
Several online secure payment methods are available
Our drivers will be happy to meet all your requirements and offer you a service that meets your expectations.

We provide a high quality service at a very competitive price. All our prices are fixed and the price you are quoted is the price you pay.

Our Driver will meet you inside the airport arrivals hall, This ensures there is no time wasted trying to locate your driver.

Reliability is key in our trade. It's also what our clients have come to expect.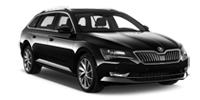 Car 1 to 3 passengers car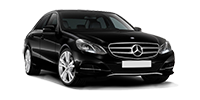 Car 1 to 3 passengers car with water bottle and wifi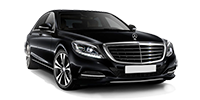 Car 1 to 3 passengers car with water bottle and wifi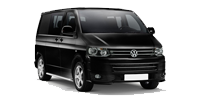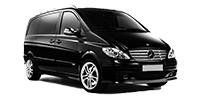 Minivan from 4 to 7 passengers with bottle of water and wifi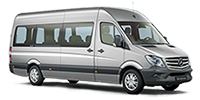 Minibus 9 to 18 passengers
Please check out some of the reviews from our satisfied clients.
4.9 out of 5 stars (based on 31 reviews)
Très bien, chauffeur ponctuel et discret, limite trop discret. Conduite sereine, pas agressive pour un sou.
Perfect online service, fast, easy and good answers.
I had a 6am flight. Booked a taxi to be at my place at 3.45am. Driver called at 3.45 claiming he was outside my house, when he was not there. Claimed his GPS said he had arrived at his destination when, obviously, he wasn't. He finally figured it out and showed up at 4. Upon arriving at Zaventem airport, instead of driving me up to the parking structure closest to the terminal, like two other taxi companies have done for me, he left me with everybody else, a long walk from the terminal with hords of people all over, when I was already late because of him. Honestly, I would not hire them again
Response from My Private Driver
Madam, thank you for your opinion.
Yes, maybe the driver was in the wrong place but he was there within 15 minutes so he was really close.
You lived in the countryside and it is sometimes difficult to find the exact address and it happens that the GPS does not indicate the right place, the driver simply follow the instructions.
Then the driver will drop you off at the DROP OFF airport which is the normal place. In the other places there is a supplement of 2 Eu.
If you would have taken the Business categories the driver would have dropped you closer.
We wish you a good day
Our plane had a delay, but the communication with the driver was excellent, he was at the airport waiting for us as agreed, the car was super clean and spacious and the ride to Brussels pleasant. We will definitely use this company again
Driver was punctual and friendly. The car was clean and amenities were provided, which included free Wifi.